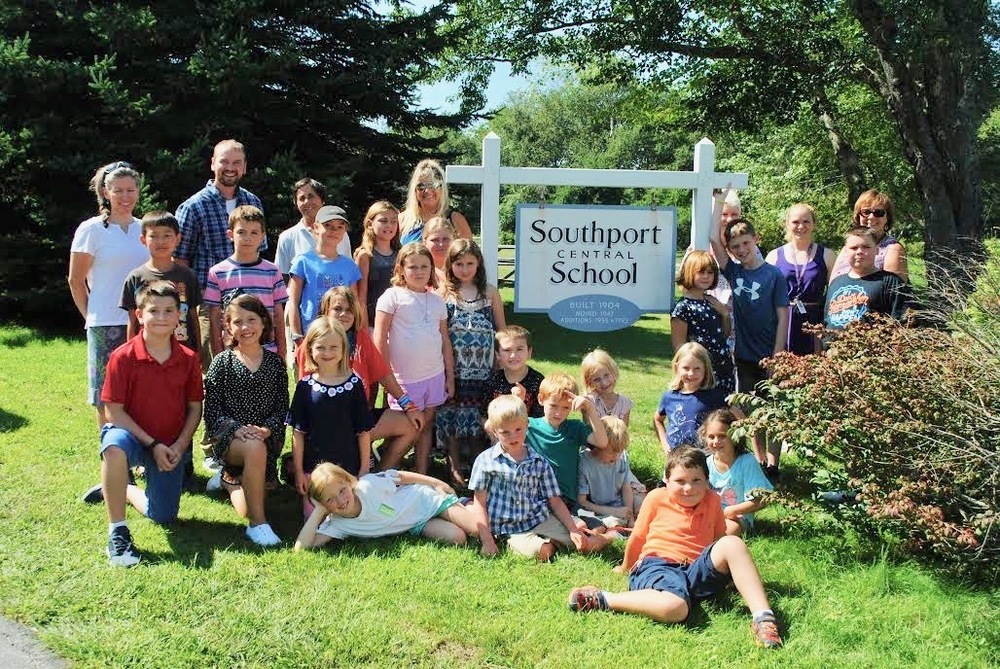 First Day of School, 2018
Lisa Clarke
Wednesday, August 29, 2018
Despite the uncomfortable heat, we had a great first day! We kept our activities light, and ensured adequate hydration for all.
We welcome both new and returning students to Southport Central School. We're happy to have Grady Gamage, Pippa Schoenthal, Sage Wickline and Trey Tibbetts as new students, and Miss Nikki Tibbetts as a new teacher. We're thrilled to have old friends Ford and Sarah Harris back with us! Welcome, all!
Mark your calendars:
Wednesday, Sept. 19th…the first swim day for us
Thursday, Sept. 20th…SCS Open House, 5-6pm
Watch for more information coming in future newsletters.
A friendly reminder…please ensure your children are ready and on time at the bus stop, as well as standing away from the road but in a visible location. It takes a few days to work out the kinks, so to speak, but soon you will see consistency in pickup and arrival times.
Stay informed: southport.aos98.net